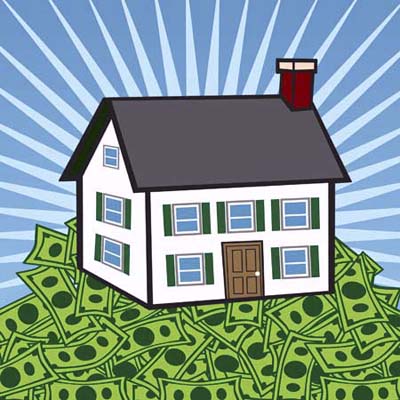 You've heard all about this stimulus package. Wondering what's in it for you? This Old House reports the many ways you can benefit from the new legislation as a homeowner:
http://www.thisoldhouse.com/toh/photos/0,,20275540,00.html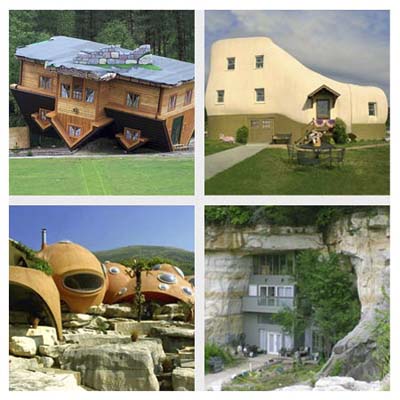 In the spirit of April Fools' Day, This Old House Online has put together 18 of the world's wildest houses!
See them here!


Let's hear what you've been working on!
Alright you guys - where are you? Sorry I haven't been around, but we just bought a new house - expect pictures soon...it has quite a few quirks ;) It's our DREAM HOUSE, though!!
atlanta_living
, because I love old houses and renovating (or restoring) them. So now I'm here too.
In 2007, my husband and I bought a 1920s home in the Historic West End--we're treating it like a butchered Queen Anne house--and we've slowly began returning it to its original beauty. I'll put some pics behind a cut, but really I've been most obsessed with acquiring the right antiques for it.
(
Photos of the Queen
Collapse
)
my baby!
Hi all! I found this community while trying to promote my own,
my bf (well now ex bf) bought a 100+ year old house last summer. we've spent the last 8 months renovating. now that it's almost done...we're going to sell it and go our separate ways. i'll miss my candy colored home....


Haunting :

07737

I'm feeling a bit:

sad


Hello and happy weekend!

I live in a house with absolutely NO closets...except one we are trying to work with under the stairs. I figure some of you living in [our gorgeous] old houses can definitely relate!

So, I've been lusting after some wardrobes like the one below. I am actively searching antique and thrift stores all around town, but if there are pieces as gorgeous as the one below online, I'd love to see them!



(

wardrobe p0rnCollapse

)



photos from here...such a GREAT site!

TIA

x-posted here and there :o


It was built in 1890 by dutch immigrents(I live on Holland Ave. Go figure). Aparently one of the neighbors told me there is a horse buried in my backyard from 100 years ago. We were also told that the clay for the foundation of the house was dug out of (what is now)
Houseman Field
, the football field at the end of the block.
I sold my husband on it b/c of all the quirks. Hes come to love old houses just as much as me.
(
Come in!
Collapse
)
I bought my very old house on January 1st 2008.
I found this group via someone who had posted in either the saucy dwellings list or the vintage hairdo LJ list. I'm also on oldhouses and thisoldthing, also on LJ. I'm always chatting with the fine people on the pre-1900 house owner forum on oldhouseweb.com. That site is actually a fabulous resource for materials and know-how. The people there are very supportive because sometimes you need a shoulder to cry on when your subflooring has just given way or you discover mystery plumbing in your basement. It's also nice to know you're not alone and maybe your house isn't as bad as it could be.
Anyway, my relationship with old houses began as a child. I have never liked new anything and I'm a firm believer in preservation. So when the time came, there was no way at all I was going to buy a new house, new being anything after 1950. I used to live in Brooklyn, NY, in a building from 1874, so that was my barometer for age of dwelling. Nothing newer. When we first entertained leaving NY, I only looked at areas with lots of old houses. Philly wasn't my first choice but when I found out you can have an urban lifestyle and a really old house at the same time, I was hooked. We'll be celebrating our first year here in February.
Our little house is a two and a half story attached house that thinks it's a Trinity. A Trinity is a three-story house with one room on each floor and is very popular here in Philly. We do have only one room on each floor but technically one floor is a basement and one an attic. It does have the stacked, open plan of a Trinity with the only doors being the bathroom or closet. Our house is one in a row although not a true row house, as it most likely pre-dates row house development in America. We think it was built in the 1830s but we're not sure. It's Federal style which, in Philly, could be anywhere from 1750 to 1875 apparently. Electric and plumbing are not native to the house but they did a good job in the renovation so we don't have to worry about that too much, although when we change a light switch, it often affects several other switches throughout the house in random fashion and takes some detective work to get everything working again.
See my house -
http://www.philafleur.com/projects/house.html
.
Anyway, it's nice to meet kindred spirits in the world of old home ownership!
Hello, my name is Suzanne and I own an old-arse house.


I'll be making mine as soon as I get some time to download photos - be on the lookout, heh.
Just wanted to pop in and say hello! We've already had several great introductory posts....I really want this community to do well, so I wanted to encourage everyone to write a small introductory post if you haven't yet. Tell us a bit about your home, include a picture or pictures.
I'm feeling a bit:

calm
The house has some old-house issues: it needs to be rewired, some shingles need replacing, some of the window panes are cracked, and the bathroom downstairs (there's one upstairs, too) will need a completely new floor. But we are thrilled to have found a house with its original hardwood floors (carpeted in two rooms), original windows, and original mantels. Even the kitchen has its original cabinets and sink (the enamel kind with a high backsplash). The house sits between two businesses that were built around the same time. It is the only house on the block. Across from it is an old hosiery mill that is still in operation. (It's screened from the house by a row of mature trees.)
A few questions for you fellow old-house owners (or future owners)--
The floors in the house are currently stained or painted a very dark brown (upstairs) and painted a dark red (downstairs). I think we'd like to keep this color scheme rather than refinishing the floors. My impression is that houses in the 1920s quite often had painted floors. Does anyone have any advice, comments, or information on this?
We will need to paint the window frames quite soon after moving in (they are 4-over-1 style, with long thin panes on the top). A few of the windows appear to be painted shut. Does anyone have advice for dealing with this, or for painting old windows so that they don't get stuck?
At some point many of the ceilings (probably beadboard) were covered with square, white ceiling panels that I assume are stapled on. They have some discoloration in several rooms (old leaks). Has anyone had experience with these--can they be easily replaced? Can they be painted? Ideally, we'd like to take them down, but we're not quite sure what's behind them and don't want to get involved in too much renovation work, at least for the time being.
Finally, one of the bedrooms has fabulous ca. 1930/40 wallpaper--the kind made from real paper, not vinyl. It has some discoloration and is a bit grimy. I'd like to try to save as much of it as I can. Does anyone have experience trying to clean this kind of wallpaper?
That's it for now! Here's a photo of the front of the house--
(
Read more...
Collapse
)
Hello there! I just wanted to introduce myself and our house. We are closing on a wonderful 1917 bungalow on Friday and couldn't be more excited! It's our first house and a bit of a fixer-upper, but we don't mind. I'm very interested in historic preservation, and the house hasn't been altered very much over the years, so I'm looking forward to trying to recreate some of the interior colors and decorating styles. There are four bedrooms and a bathroom upstairs and four rooms downstairs, plus a kitchen and bathroom that were added on to the back of the house (we think) in the 1930s. The front of the house has a full-length porch, which is good, because we live in North Carolina, and it gets quite hot here!